How do we create value in an economy that is increasingly dependent on knowledge? The answer is complicated by the reality that knowledge is increasingly digital and "unownable" and therefore almost free.
Financialization as a substitute for creating value has run its course.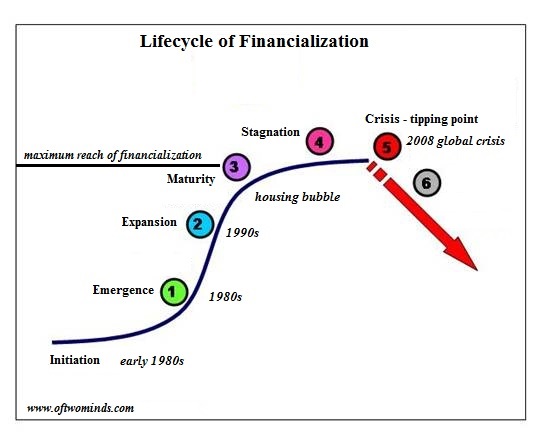 The crony-capitalist answer is always the same, of course: bribe the government to create and enforce private monopolies. This process has many variations, but a favored one is to deepen the regulatory moat around an industry to the point that competition is virtually eliminated and innovation is shackled.